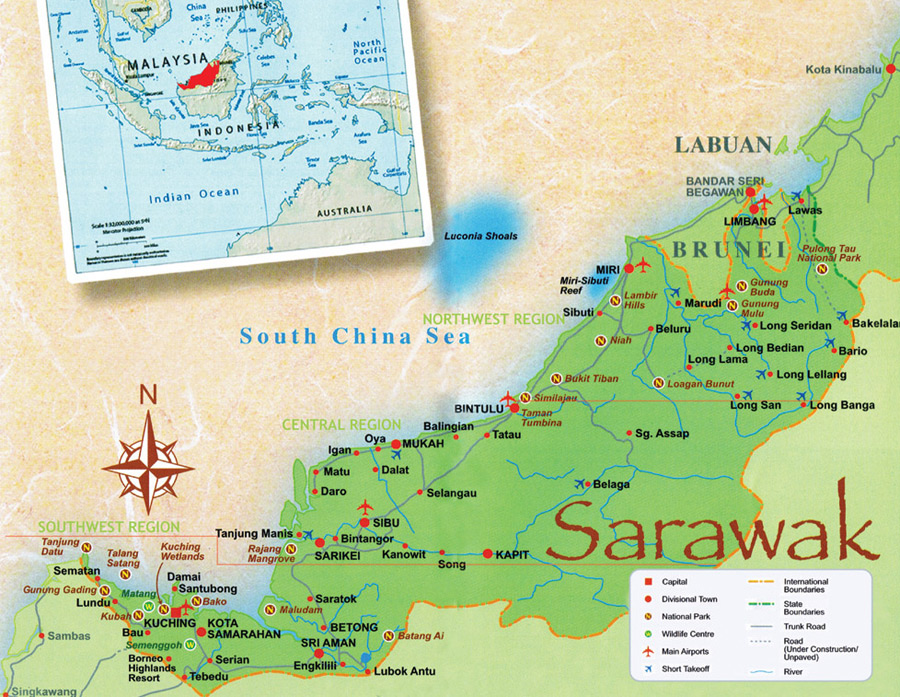 Map of Sarawak of where Rentap lived
Born in

1800

by the name of

Libau

, an

Iban

ethnic child, the hero now known as "

Rentap

" is a force not to be reckoned with. Little are told about where exactly was the location that he first landed his feet on earth but it is said that he built most of what he is in the vicinity of

Batang Kapuas outfall

at

West Kalimantan

,

Indonesia

. Lead by

Orang Kaya Pemamcha Dana

"

Bayang

" he had participated in many war expeditions and has earned his stripes over the years to be given the title

Rentap

which literally means "

the earth shaker

". One of his triumphant achievements which he is most renowned for was during a voyage at

Sambas

when he bravely

fought a handful of men on a boat

and successfully

snatched a keris with a gold-plated handle

from the

enemy prince

,
nephew
of
the Sambas Sultan
. After all of his training to become a warrior and the reputable stories of him foretold throughout the land, it is no surprise that he was elected as the leader of his tribe dominating from the

Skrang River

to

Saribas River

,

Sarawak

; trusted with the role of standing against its enemies and rid them from existence.